Lip Enhancement procedures are one of the most popular cosmetic treatments at London Real Skin. The procedure involves using Dermal Fillers which contain hyaluronic acid- a natural substance that occurs in the body, to enhance the shape, add subtle volume to the lips, and to correct symmetry.
Complimentary Consultation
dermal lip fillers london
As we age, our lips can start to lose fullness and volume, and fine lines and wrinkles can start to appear around the area. Dermal fillers are an effective and safe solution to replace lost volume and to support the softening of lines and wrinkles to restore a more youthful appearance. Dermal fillers are effective in treating multiple areas and can also be used for contouring and shaping the face, creating a natural looking and subtle 'plumping effect' for those patients who lack confidence in certain facial features.
We are highly passionate about helping people achieve body confidence using alternatives to cosmetic surgery. Whether it is shape, definition or volume you seek with your lips, or to correct symmetry, the Lip Enhancement treatment helps you to achieve just that. It is a minimally invasive procedure and can be tailored to your specific needs and goals.
The very best products 
We utilise the number 1 doctor-recommended dermal facial filler in the UK. We only use the highest quality, premium fillers and like our other injectables, they are safe and effective for lip enhancement procedures.
Benefits of Lip Enhancement
We are a recognised & reputable premium Dermatology-led aesthetic clinic based in Holborn Central London and our Aesthetic nurses and doctors are highly skilled in facial anatomy and carrying out Lip Enhancement procedures
Our dermal filler brands are FDA approved with excellent clinical data supporting their use and effectiveness.
Our Lip Fillers are administered quickly & offer immediate results with no downtime.
After the treatment, the lips appear more even, defined and have a subtle and natural-looking "plumping effect"
The fine lines around the upper and lower lips are softened as a result
The lips will appear more hydrated in the days following your treatment.
The treatment results can last up to 12 months and are non-permanent. Hyaluronic acid injections are temporary and completely reversible. If for any reason, you are not completely satisfied with the results, your Aesthetic practitioner will advise you and can inject an antidote to dissolve the unwanted filler, restoring you to your natural appearance.
A complimentary in-depth skin scanning analysis will be carried out prior to having a treatment done to be able to discuss your treatment goals and advise a bespoke treatment plan.

Dermal filler injections are non-surgical and are typically carried out during a clinic visit.

Our patients consider the treatment as generally painless, only experiencing a mild level of discomfort
Treatment at a Glance
Duration
30 Minutes
Frequency 
1 treatment every 6-12 months 
Downtime
Minimal 
Results
Immediate
Suitable For
Most Skin Types
Treatment Price
Starts from £375 for the first syringe
Lip Enhancement Price List
Cheek Enhancement

From £550

Non-Surgical Rhinoplasty

From £550

Lip Enhancement

From £375

Chin Enhancement

From £550

Jaw Enhancement

From £1050

Nasiolabial Lines

From £450

Marianette Lines

From £450

Non-Surgical 8 Point Face Lift

From £1550

Horizontal Neck Line

From £450
Lip Enhancement Before & After
Before
After
Before
After
Before
After
Before
After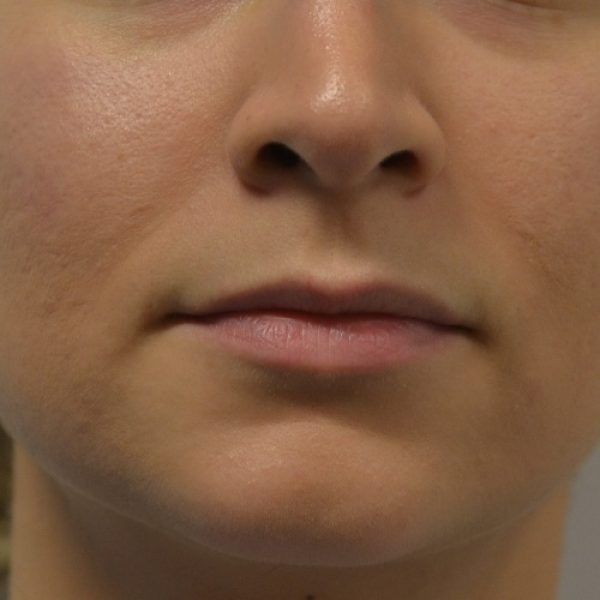 I've always had a wonderful experience. All the staff are lovely and I'm happy with my treatment.
Melissa Davies