Genital Skin Tag


& Warts Removal
Our Specialist Aesthetic Practitioners offer safe and effective treatment for the removal of skin tags, warts and other lesions in the male and female genital and intimate areas.
We have treated thousands of delighted patients, who have praised the integrity of the clinic, the expertise of the practitioner and treatment results.
Book a free consultation and same-day treatment via the button below. We are a LGBTQIA+ friendly clinic and transgender safe space.
Complimentary Consultation
Private Genital Skin Tag and Wart Removal at London real skin
Skin tags, genital warts, penile papules are more common than you might think and in most cases can be quickly and effectively removed using Sterex Advanceed Electrolysis (ACP) in only one or two minor, non-surgical treatments.
Our Specialist Practitioners hold advanced genital lesion removal clinics, which involve an extremely thorough complimentary consultation, treatment plan and enhanced aftercare with a free of charge follow-up review included in the cost of treatment.
With same-day treatment available, you can avoid lengthy NHS waiting lists and have your concerns treated in confidence. 
We are a CQC-regulated medical clinic and our practitioners are not only here to treat patients safely, but to put you at ease from the very moment you make an enquiry, through treatment and beyond. 
Genital lesion removal Treatment is effective for the following lesions: 
Anal skin tags
Penile skin tags
Vaginal skin tags

Pearly penile papules

Genital cherry angioma 
Genital warts
Genital skin flaps
Moles (with Dermatologist approval)
Other genital lesions
It may be necessary in some instances to have a consultation with a Dermatologist prior to treatment. Your Aesthetic Practitioner will be able to advise accordingly.
What are genital lesions?
What is involved in genital lesion removal?
At London Real Skin we offer a free of charge consultation, where your Specialist Aesthetic Practitioner will assess your area of concern and suitability for Sterex Advanced Electrolysis (ACP) lesion removal treatment. They will also discuss the likely outcome, cost and what to expect during and after treatment.
Your Practitioner will advise on the number of treatments and duration between treatments, as well as the necessary aftercare suitable to each individual.
Before treatment, a strong topical anaesthetic will be applied to minimise discomfort.
During treatment, the tip of a fine probe is used to discharge a small electrical current, which is used to tap the surface and/or around the lesion to destroy and then seal the area to protect from bacteria.
Post-treatment, you will be given aftercare instructions to follow and products to apply in order to ensure that your results are as effective as possible and to avoid complications.
You will be entitled to a free of charge follow-up review to assess healing and the success of the treatment, and to ensure no further treatment is necessary.
For some skin conditions only one treatment is necessary, however further treatments may be necessary depending on the severity of the skin concern. In some complex cases, you may need to be assessed by a Dermatologist before treatment.
Treatment at a Glance
Duration 
1 hour – 1 hour 30 mins
Frequency 
Typically one or two treatments
Downtime
Minimal
Skin Concerns Treated
Anal skin tags
Penile skin tags
Vaginal skin tags

Pearly penile papules

Genital warts
Genital skin flaps
Moles (with Dermatologist approval)
Penile cherry angioma
Other genital lesions
Pricing
Free consultation. Treatment prices start from £600. The price will vary based on the size or number of lesions and the area being treated.
What are the benefits of genital skin tag removal using sterex?
Sterex Advanced Electrolysis (ACP) is a precision treatment which allows for the neat and precise removal of skin tags and other lesions and growths on the skin

It is a non-surgical treatment, which means that it is less invasive than alternative methods of lesion removal and requires minimal down-time

Sterex ACP is less painful, more effective and has a longer term result than alternative skin tag removal treatments such as cryotherapy 

In some cases treatment can be carried out the same day as an initial consultation, depending on the complexity of treatment

It is a relatively straight-forward treatment and our expert practitioners aim to achieve the best possible results
Frequently Asked Questions
Satwant was absolutely amazing, really warm and welcoming, put me at ease despite being super anxious and was very diligent in informing me about the process. Wouldn't hesitate to recommend her or come by again!
Jenny, May 2022
patient Before & After results
Before
After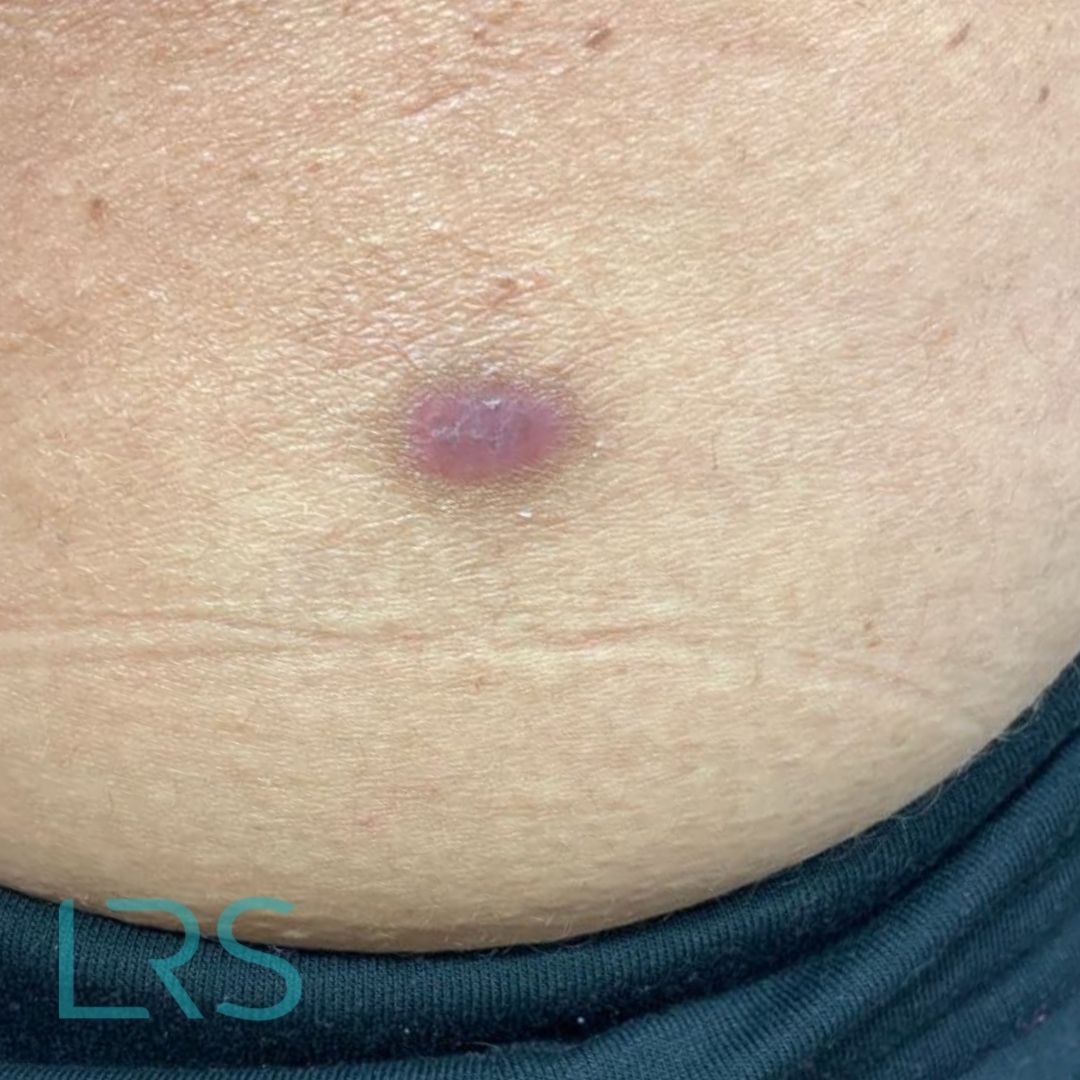 Before
After