Crepey skin refers to skin that looks thin and resembles that of crepe paper. Crepey skin will feel noticeably more fragile and flaccid and is most common under the eye area and mouth. Whilst it is prominent in ageing skin, it can also appear as a result of sun damage and other external factors. 
Complimentary Consultation
What Causes Crepey Skin?
Sun damage is the most common cause of crepey skin, but it certainly isn't the only cause. Crepey skin can also result from aging, a lack of moisture, excessive weight loss, our genetic makeup, external factors or any combination of these.
The ultraviolet light in the sun's rays break down collagen and elastin in skin that help it stay tight and wrinkle-free. Once these fibers break down, the skin can loosen, thin, and wrinkle.
Age is also a factor. You produce less collagen and elastin — the fibers that help your skin look supple, plump and smooth. Pollution, stress, and smoking cigarettes all take a toll on skin over your lifetime and can contribute to visible signs of aging.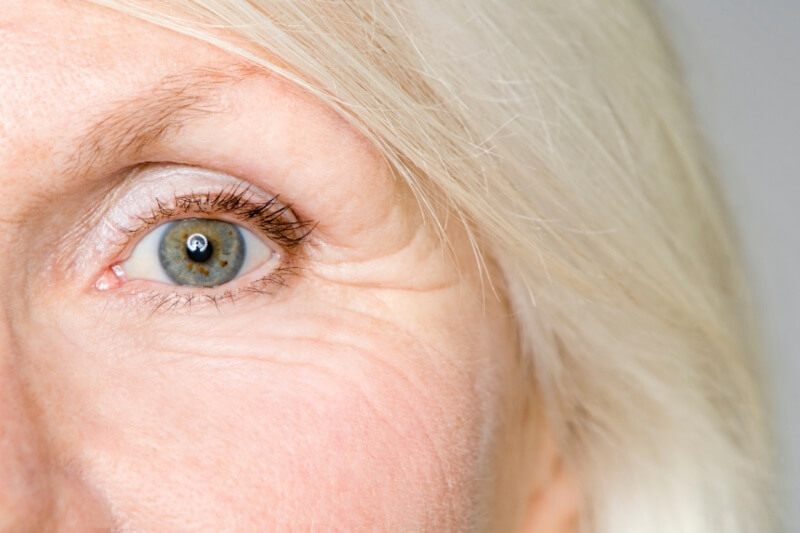 What treatment is available?
There is a range of treatments available to reduce crepey skin and restore skin health. This will depend on your particular skin, the cause of creping and the location on your body. In an anaesthetic consultation, our highly skilled and professional Aesthetic Practitioners will develop a personalised treatment plan for you, to help effectively decrease the appearance of crepey skin.
Laser Treatments:
At London Real Skin, we use Erbium Yag Laser to treat crepey skin under the eyes or on the cheeks. The laser produces energy in the mid infrared invisible light spectrum which can be used to precisely target skin and water-holding tissue, leaving the surrounding skin unharmed. This creates a controlled thermal injury or wound that leads to remodelling of collagen (the protein in the skin that controls skin strength and elasticity).
Dermal Fillers:
A dermal filler's agent like Juvederm can improve the appearance, texture, and thickness of crepey skin. These agents are injected into your skin to stimulate the growth of collagen, and is effective in thickening, tightening and smoothing the skin texture.
Skincare:
A complimentary skincare consultation with one of our highly skilled Aesthetic practitioners will help you determine the right treatment plan for you, to best meet your skin goals.
Very happy with the treatment. Very efficient and extremely friendly. Would recommend.
Nicola, 2021
Before
After