Thread Vein


Removal treatment
The advanced Harmony Laser DYE-VL technology for treating vascular conditions such as thread veins, face veins, broken capillaries and other prominent facial redness skin concerns.
Complimentary Consultation
thread vein removal london 
Prominent facial veins and thread veins are purple or blue in colour are usually found in the legs but can appear on the face and other areas of the body. These thread veins can safely and effectively be treated with the use of our advanced laser technologies – AFT and DYE-VL.
These laser technologies can significantly reduce vein visibility, if not remove them altogether. Our expert practitioners  can discuss with you a bespoke vascular treatment plan for the effective reduction and removal of thread veins.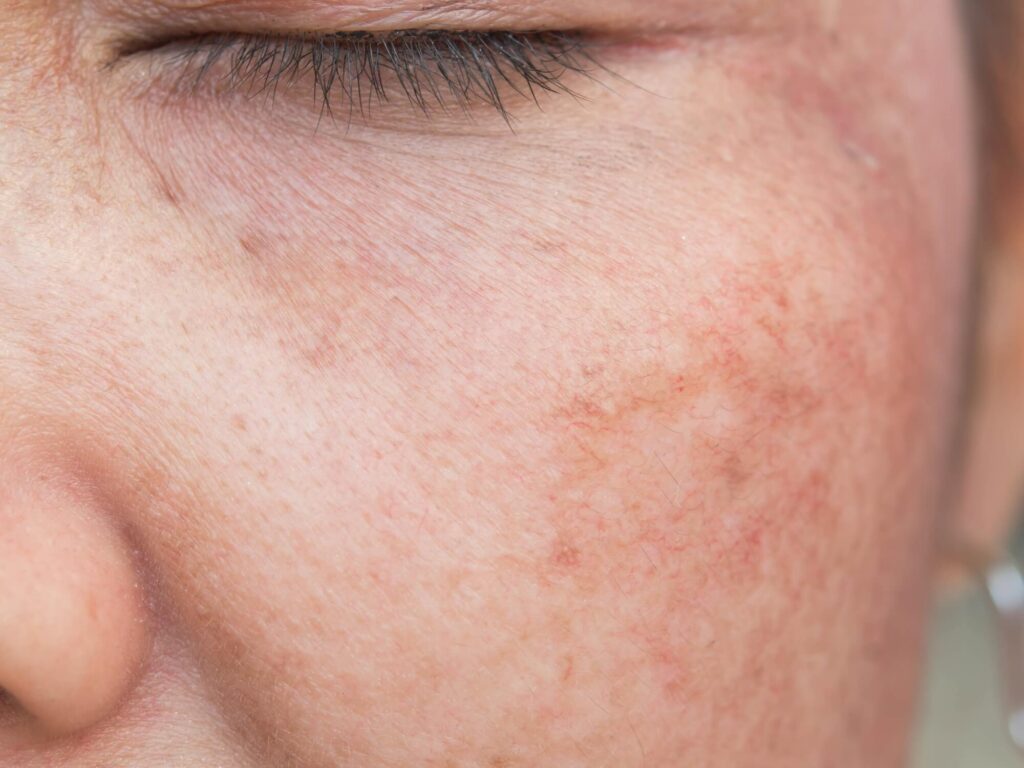 Benefits of Thread Vein Treatment
At London Real Skin, our expert practitioners who are  highly experienced in carrying out Laser treatments, can discuss with you a bespoke vascular treatment plan suitable to your skin needs and goals 
Thread vein removal is suitable for all facial areas including forehead, nose & cheeks
It is an effective treatment for face veins and broken capillaries and to diffuse facial redness, facial flushing and rosacea
Laser Treatment is a non-invasive, comfortable procedure that provides lasting results.
It can be used on any skin type, and for most treatments you can return to work immediately after each session
We utilise the advanced Harmony XL laser platform technology for treating facial vascular conditions
Referrals can be made easily with consultant Dermatologists at The London Skin and Hair Clinic when necessary. Patients with darker skin types may need to see a Dermatologist for topical treatment prior to any laser treatments, and patients with skin conditions may need a skin-check from a Dermatologist prior to any treatment. This will be discussed with your during your skin consultation
We are CQC-approved for all laser treatments
Treatment at a Glance
Duration
30 min 
Frequency
3 treatments every 2-3 weeks 
Downtime
Minimal 
Skin Concerns Treated
Thread veins 
Results Visible
Immediately 
Pricing
Starts from £100
Before
After
Great service, happy with my results. Super natural!
- Eliot, October 2021
Frequently Asked Questions