Kleresca Light Therapy


In London
Get Advanced Honest Results with Kleresca®skin rejuvenation treatments that will empower your skin and restore its natural glow. Kleresca® also effectively treats skin conditions like Acne and Rosacea.
Complimentary Consultation
Kleresca Skin Rejuvenation London
The Kleresca® Skin Rejuvenation treatment is a simple 3-step treatment with no to limited downtime.The Kleresca® technology stimulates the skin's own repair systems in a harmless and painless manner that effectively destresses, revitalises, and restores skin health. 'It is nothing added, it is simply skin at its best!' 
Kleresca® Skin Rejuvenation helps to diminish the appearance of lines and wrinkles, to reduce the pore size, to enhance the complexion, reduce any signs of scarring, and to build collagen. Kleresca® also effectively treats skin conditions like Acne and Rosacea. Our patients have experienced highly successful results with the Kleresca® treatments over a course of 6 sessions.
Benefits of Kleresca® Skin Rejuvenation
Kleresca® Skin Rejuvenation improves the appearance of the skin inducing collagen production (Studies show that Kleresca® leads to an approximate 400% increase in collagen build-up)
Contributes to an overall skin enhancement with improvements in skin quality that patients typically describe as a feeling of radiance. 
Kleresca® Skin Rejuvenation has been shown to continue improving the skin quality even after the course of treatments has been completed.
Kleresca® Skin Rejuvenation is safe and non-invasive and has little to no downtime 
All treatments are carried out by highly skilled and experienced Nurses and Aesthetic Practitioners
A complimentary in-depth skin scanning analysis will be carried out prior to having a treatment done to be able to discuss your treatment goals and advise a bespoke treatment plan, specific for your skin needs.
Treatment at a Glance
Duration 
20 mins
Frequency 
1 treatment every week for 4 weeks
Downtime
None
Conditions Treated
Dull complexion
Rough and uneven texture
Dry skin
Fine lines
Creepy Skin
Results Visible
After 3 months
Pricing
Starts from £250 per treatment
Kleresca Treatment: A Simple 3-step Process
Kleresca Light Therapy Before & After
Before
After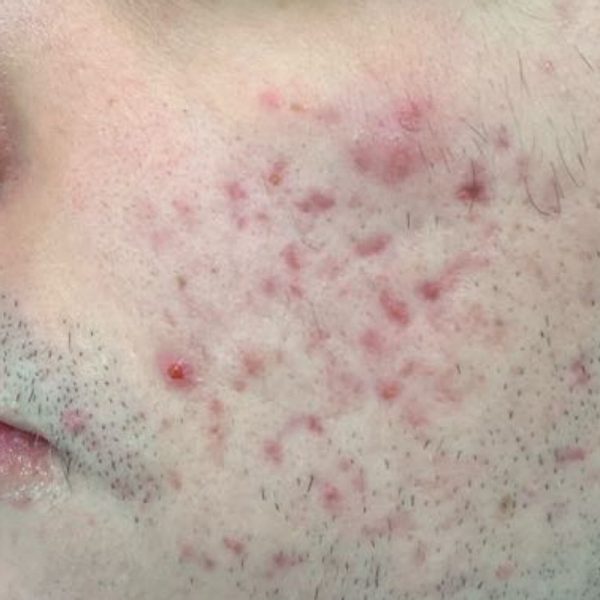 Before
After
When I first came to this clinic, I had a very bad case of acne and I signed up for the Kleresca and Skin Pen treatments. These have worked miracles and I am now confident that after years of battling this condition, I will finally overcome it. My dermatologist at The London Skin and Hair Clinic has been very kind to me and very fair, which I wholeheartedly appreciate and is why I would recommend this clinic.
Daniel, 2021
Kleresca Light Therapy FAQ